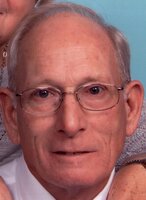 Gary LeRoy Tewksbury
Tewksbury, Gary L.
Bay City, MI
Gary, age 73, passed away Saturday, November 19, 2022 at the University of Michigan Medical Center. He was born in Midland Michigan on July 8, 1949 to the late Lee and Ruth (Searle) Tewksbury, and has been an area resident most of his life. He was a member of the U.A.W., the CAN Council, and the CDC of Bay City. He enjoyed going to the casino, doing yardwork, fishing, camping in Northern Michigan, being the chauffeur for his grandchildren, and more than anything…going to his grandchildren's events. He retired from GM Powertrain in Bay City after 36 years of service.
He is survived by his wife, Trude, whom he married October 19, 1990, in Bay City; his children, April (Christopher) Greenleaf, Heather (Tony) Passariello, Heidi (Dave) Holt, and Eli (Autumn) Neview, all of Bay City; grandchildren, Zachary & Nicholas Greenleaf, Alexandra & Morgan LaMarr, Tianna Lazaruk, and Seth Neview; great-grandson, Malik Bradley; siblings, Linda (Daniel) Nowak, Debbie (Thomas) Blackmer, and Dale (Mary) Tewksbury; brother-in-law, Charlie (Charlene) Hart; several nieces, nephews, and friends; and his special buddy, his grand-dog, "Sully". He was predeceased by his brother, James Tewksbury; and sister, Ann Hart.
A Funeral Service will be held on Saturday, November 26, 2022 at 11 AM, at the Hyatt Ewald Funeral Home, 700 N. Monroe St., Bay City, MI. The family will receive friends at the funeral home on Friday, November 25, 2022 from 2pm – 6 pm and prior to the service on Saturday, from 10 AM until the time of the service. Those planning an expression of sympathy are asked to consider memorial contributions to the Shriner's Hospital for Crippled Children, 2900 Rocky Point Dr., Tampa FL 33607 ~ 855-401-4897. To sign online guestbook, visit www.hyattewald.com Arrangements made with the Hyatt Ewald Funeral Home.