Plan Ahead
A loved one's death often leaves us feeling adrift. While most choose to hold some type of memorial service, the breadth of options available can be overwhelming. We want to make these choices easier for your family. We are here to help you create a service that tells not only the story of your loved one's life, but communicates the part their life played in the tapestry of your own. This section contains useful information about traditional services and cremation services.
Taking the time to arrange your funeral is one less thing your loved ones will need to worry about after your death. One of the most thoughtful gifts you can give your family is the pre-arrangement and pre-payment of your funeral.

​If you want to plan ahead or need to make arrangements for a loved one who has passed away, contact us at 989-892-3923.

Pre-Planning Options
Arranging your funeral now, relieves your loved ones of the worry and uncertainty about what you would have wanted and removed arrange your funeral now leaves one less thing your loved ones will need to worry about after your death. We are here to help you every step of the way.
While people spend months planning events like weddings and trips, few think about the one event that is certain to happen - their funeral. While most people do not want to think about their own mortality, the time to pre-plan your funeral is now. The primary advantage of pre-arranging your funeral is to relieve the burden on your loved ones in an emotional time, to ensure your funeral is carried out according to your wishes, and eliminates the task of second-guessing what you would have wanted. Pre-planning and pre-paying your funeral is one of the most thoughtful gifts you can give to your family.
Pre-Payment Options
Pre-paying for your funeral reduces stress and financial burden on your loved ones after your death. We can create a customized payment plan that suits your needs and situation. Options include a single payment plan, to monthly bank account withdrawals. By pre-paying your funeral, you ease the financial impact on your family and protects you and your family from inflation. For more information on what is available in your region, simply speak to your funeral director. Each year thousands of people decide to pre-plan and pre-pay for their funeral, a plan that is by design, flexible and secure.
What you can do in advance…
Decide on Burial or Cremation and choose your casket or urn.
Decide if you want a religious, non-denominational, military, or non-traditional type of service.
Choose which funeral service provider.
Designate your pallbearers, music choices, scriptures, verses, poems, or readings you want at your service.
Benefits of Pre-Planning
Between 70 and 75 decisions are made within the first 24-48 hours of death. It's difficult to think rationally while making so many decisions in a short time frame and within days of losing a loved one. Pre-planning gives yourself, family, and friends peace of mind.
It's easy. Anyone can do it, and you can change your mind at any time.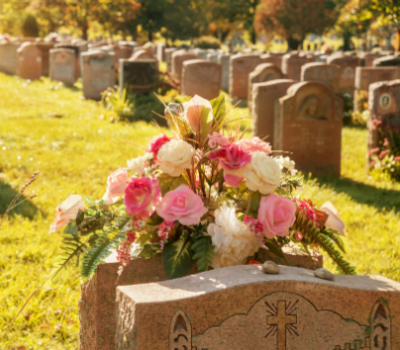 Traditional Service
A traditional service involves a visitation followed by a funeral service. Although the casket is present, it is your decision whether to have the casket open or closed. The service is followed by burial or cremation.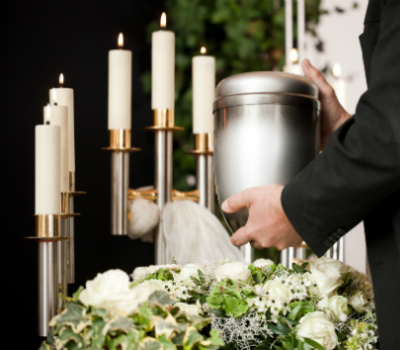 Cremation Services
Cremation is an increasingly popular option for many people, serving as an alternative to a traditional burial. The reasons for choosing cremation can vary. Some religions prefer it, other people consider it more environmentally conscious, some prefer the flexibility it offers for scheduling services, others prefer the economics of it, and some are drawn to its simplicity.