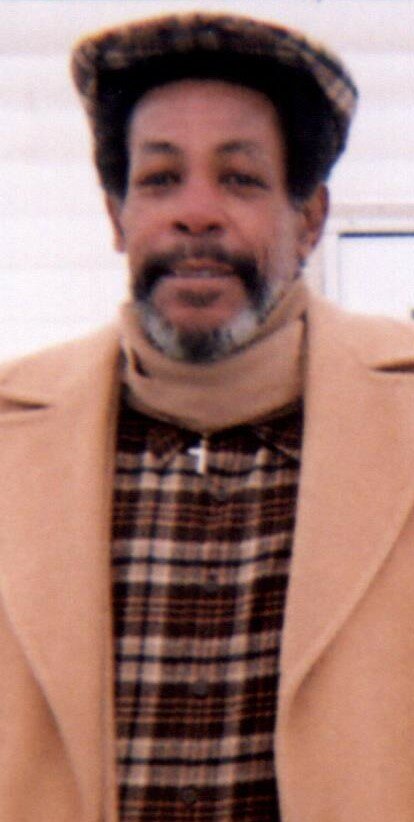 Obituary of Thomas Truman Johnson
Please share a memory of Thomas to include in a keepsake book for family and friends.
Our beloved father, grandfather, uncle, and friend Thomas Truman "T.J." Johnson, age 74, of Bay City, Michigan, transitioned from this earthly vessel into the presence of the Lord on Tuesday, January 3, 2023. He was the eighth child born to the late Reverend Thomas Jefferson Johnson Sr. and Doretha (Lewis) Johnson on February 4, 1948, in Hammond, Louisiana. Truman was a graduate of Greenville Park High School where he was a gifted basketball player.
After graduation Truman later moved to Bay City, Michigan. He was employed by General Motors, where he worked as a machine operator and in several other positions in both Bay City and Saginaw. He retired after thirty years of faithful employment. He was member of UAW.
Truman was an avid lover of basketball, paddleball, racquetball, and golf. He received many awards and trophies from the leagues that he participated in through the YMCA as well as the Bay City Community Center. His passion for sports also extended to other activities such as swimming and fishing whether he was an observer or active participant, so much so that he would share his knowledge as a YBA coach, advisor, or friend, to younger men, mentoring them with their athletic skills and helping them become strong adult men. When speaking with him, you may hear him give advice like "Keep the faith," and "If you don't stand for something, you'll fall for anything!" Truman very much enjoyed spending time with his family, listening to music, and dressing with style.
At an early age Truman accepted Christ as his personal Savior at Greenville Baptist Church in Hammond, Louisiana. He later joined Gethsamene Missionary Baptist Church, in Bay City, Michigan where he sung in the Male Chorus.
Surviving to cherish his precious memories are Patsy Mae Johnson, the mother of his two children, Billy Truman Johnson and Marcy Patricia Johnson (W. Nadren Jones) of Auburn, MI; three grandchildren; ten great-grandchildren; two great-great-grandchildren; his sister, Gold Doretha Johnson of Jacksonville, AR; a sister-in-law, Delphine Johnson of Lacombe, LA; two nieces, Catherine Dangerfield-Simmons of Belmont NC, and Victoria Johnson of Baton Rouge, LA; three nephews, Minister Ernest (Clyde) Dangerfield Jr. of Saginaw, MI, Daniel (Michele) Johnson Sr. of Maple Heights, OH and Money Johnson Jr. of Lacombe, LA.
He was predeceased by his parents; three brothers, Roosevelt Johnson, Thomas Johnson Jr., and Money L. Johnson Sr.; three sisters, Ida B. Sweet, Mable Dangerfield, and Enotris Johnson; one niece, Wilma Dunn; one nephew, Johnny Johnson Sr.; a daughter-in-law, Kelly Johnson; and a special cat of sixteen years, "Ms. Morris"
The family would like to thank special friends Louis Alexander, George Wilson and Robert Timm., as well as his loyal and caring neighbors, Robert & Brette McPhee and family, Aaron & Ann Newberg, Russell & Janice Cronk, Kelli Werth, Emily White and Brian White.
A Funeral service will be held at 1:00 P.M., Friday, January 13, 2023, at Gethsamene Missionary Baptist Church, 1200 N. Johnson St., Bay City, MI 48708, with host pastor, Pastor Benjamin Smith, and Dr. Vincent D. McMillon (Pastor of St. Paul MBC of Saginaw, MI), officiating.
A Family hour will be held at the church prior to the service from 10:00 – 11:00 A.M., and will receive friends during the visitation from 11:00 A.M – 1:00 P.M. To sign online guestbook, visit www.hyattewald.com Arrangements made with the Hyatt Ewald Funeral Home.
To send flowers to the family or plant a tree in memory of Thomas Johnson, please visit Tribute Store


Share Your Memory of
Thomas