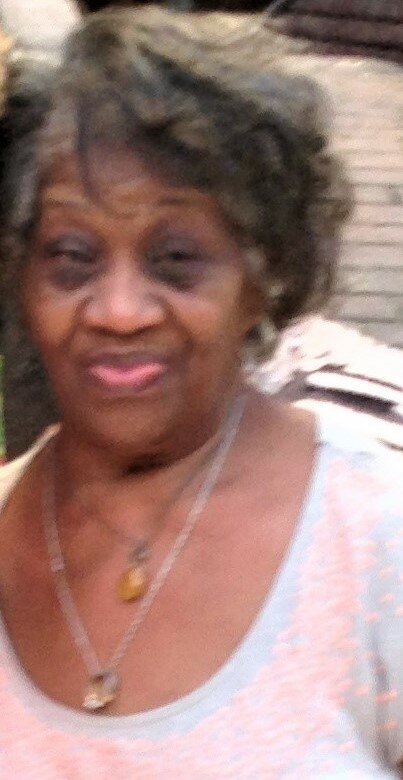 Obituary of Minnie Mae Gilliam
Please share a memory of Minnie to include in a keepsake book for family and friends.
Minnie Mae (Clydie Bea) Gilliam
"Come to me, all you who are weary and burdened, and I will give you rest." …
Matthew 11:28
Minnie Mae Gilliam, affectionately known as "Minnie - Clyde, Clydie or Clydie Bea", was born April 1, 1945 in Clarksdale, Mississippi to the late Louise Johnson Hardwick and David Hardwick.
Clydie accepted Jesus Christ as her Lord and Savior at an early age. On February 25, 2023, she was called home to her final resting place to be with her Lord, Jesus.
On April 7, 1972, she married the late James Elmo Gilliam in Windsor, North Carolina. In 1978, she moved her family to Bay City, Michigan following the trail north as laid by her mother, Louise, and late grandmother Helen Ward, both of whom had migrated from Mississippi, along with most of the Ward family to Michigan. She resided in Bay City until her passing.
Minnie - Clyde mothered her family like any good "Mama-Bear" and was furiously protective of her family. She was a hard worker and taught her children the value of hard work. She was very proud of her children and grandchildren and would boast about them at every opportunity.
Clydie was a fighter; that is all she knew. As her body was being ravaged by arthritis and a host of other complications, she fought to the bitter end to maintain a meaningful existence. Once she set her mind on a course, she could be a "little" stubborn about changing it. A dominant trait she passed down.
In many ways, Minnie - Clyde was just a Beautiful Spirit. You could always find her with a baby or toddler in her arms and on her lap; her "normal". She Always displayed Love with warm hugs, thoughtful words, scrumptious home cooking and the clothes off her back if you needed them.
Clydie was a Master Gardener. She loved her plants almost as much as she loved her children. Someone could bring her a seemingly dead flower or plant and "magically" it would start to thrive.
Minnie – Clyde had a strong knack for sensing when something was wrong with her family members or something wasn't "quite right". She was always willing to give love/hugs, kind words, guidance and sometimes discipline when necessary.
Clydie was preceded in death by her siblings, May Watts, Nina Bruce, Willie "Bet" Hardwick, and Jesse "Bubba" Hardwick; her son, Charles Edward Hardwick; daughter, Vera "Missy" Gilliam; and granddaughter, Christina Marie Spengler.
Minnie - Clyde leaves behind to honor her memories, aunt, Mildred Watts of Gary, IN; two sisters, Lillie "Booboo" Lee and Laura "Moosie" Hardwick both of Bay City, Michigan; a brother, Sam Hardwick; daughter, Maria G. Lighon (Kenneth) of Wesley Chapel, Florida; sons, Malcom Hardwick (Detra), Devon (Chandra) and Brandon Gilliam all of Bay City, Michigan, Anthony (Perliter) Gilliam of Waldorf, Maryland; grandchildren, Justin Hardwick, Alexander Gilliam (Holly), Quinna M. Hardwick, Robert Gilliam, Brianna M. Hardwick, Devyn M. Gilliam, Tocquien M. Gilliam, Keisha M. Gilliam, James A. Gilliam, Jaydan Gilliam, Ethan Gilliam, and Uriyah Gilliam; fourteen great-grandchildren; and a host of nieces, nephews, cousins, relatives, and dear friends.
A Funeral Service will be held at 1PM, Sunday, March 12, 2023, at the Hyatt Ewald Funeral Home, 700 N. Monroe St., Bay City, MI. Family hour will take place prior to the service from 11AM – 12 Noon, with visitation from 12 Noon – 1 PM. To sign online guestbook, visit www.hyattewald.com Arrangements made with the Hyatt Ewald Funeral Home.
To send flowers to the family or plant a tree in memory of Minnie Gilliam, please visit Tribute Store


Share Your Memory of
Minnie